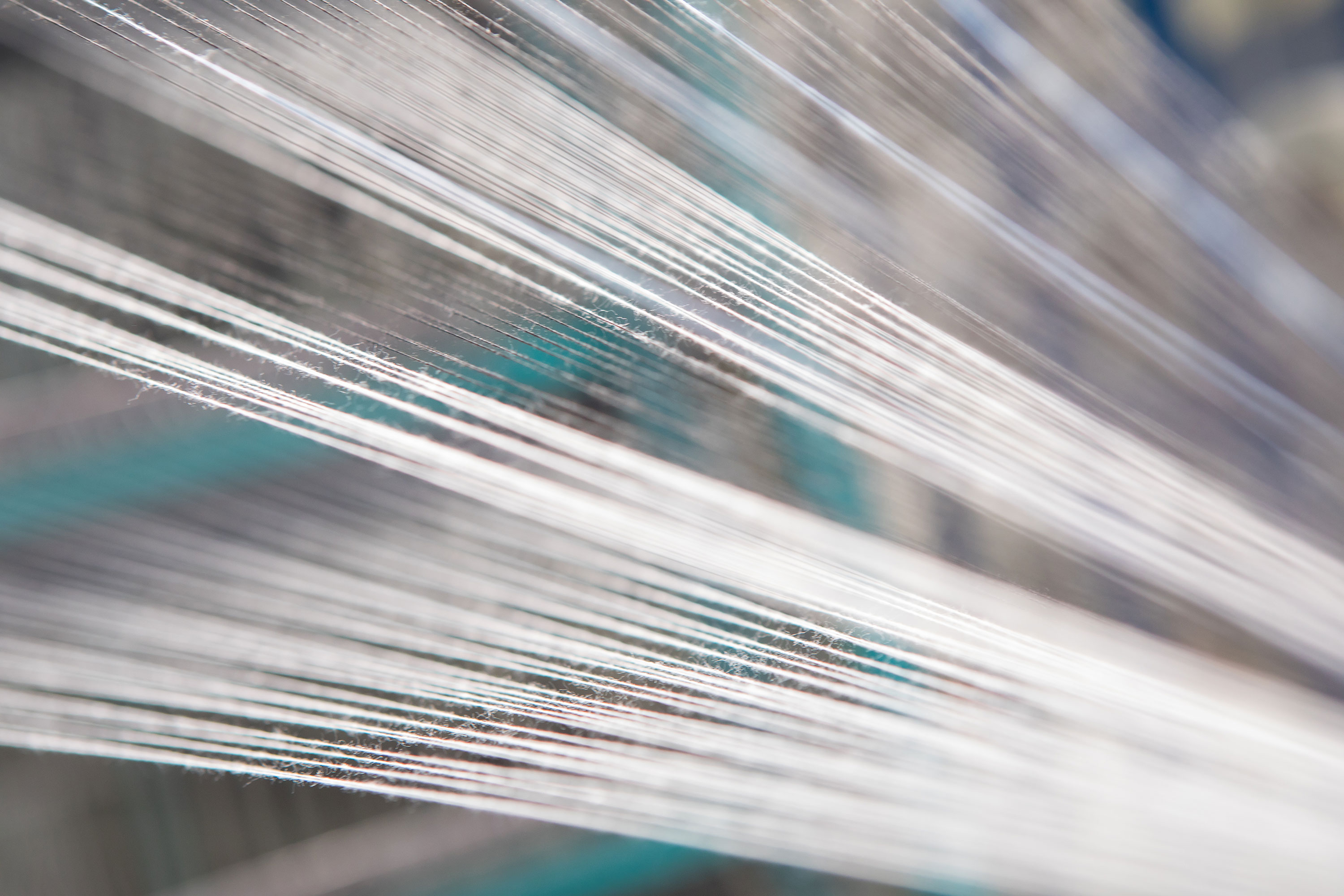 About us
A company specialised in the production of synthetic, artificial, and natural fibres
Tintoria Filati Portichetto is a company specialised in the dyeing in cones of all natural, artificial and synthetic fibres. It distinguishes itself for the processing of natural yarn with special effects like:
Dyeing with delavé effect (vagabond) on cotton, flax, viscose spun, and wool.
Row effect on silk, resistant to any work condition
Dyeing with delavé "solid" effect, not degradable under normal use and maintenance conditions.
Long and consolidated experience in dyeing of fireproof fibres.
WUERRETEX ® WATERPROOF TREATMENT, a new and exclusive finishing process that allows to obtain the waterproof effect on yarns, whether natural, artificial or synthetic. The application of this special process directly on the yarn immediately makes the fabric waterproof, thus eliminating the post-treatment or finishing parts. This certainly has a significant environmental impact, and it also modifies the characteristics of the fabric.
With our partner COMOFIL, we are also able to offer nylon and polyester through a sales service, with a large choice of dyed products also in minimum quantities and colours produced based on the customer's requests.
Through our partner Ambrogio Pessina srl Tintoria Filati, we can also offer an ennobling service on silk, including the purge, load and dye operations.
Even in this case, we can sell finished products both in twisting weft and organzine.
---
Our history
1977
Origin
2010
Laboratory
Through a synergic cooperation between the companies of our group, the centralized chemical laboratory comes to life.
2015
Heat recovery system
Construction of the new generation plant for heat recovery from wastewater
2019
GRS certification
2020
OEKO TEX